| | |
| --- | --- |
| Product name | Hydra facial skin lifting machine |
| Radio frequency | 1Mhz, Bipolar |
| User interface | 8 inch Color Touch LCD |
| Power | 220W |
| Voltage | 110V/220V    50Hz-60Hz |
| Micro-current Energy | 15W |
| Vacuum Pressure | 100Kpa Max / 0 - 1 bar |
| Lon lifting | 500Hz (Digital lon Lifting) |
| Ultrasound | 1Mhz / 2W/cm2 |
| Noise level | 45Db |
| Machine Size | 58*44*44cm |
| Working Handles | 6 heads |
1.Oxygen H2O2: The modern medical science thinks that The decay is the process of acidification of matter (oxidation).absorb O2, drinking and smoking, environmental pollution etc could produce oxygen free radicals in human body. This could vandalize the cell tissue, Genetic disease and aging in the body. Hydrogen could effectively remove free radicals in the body.Hydrogen anti-oxidation is much more powerful than vitamin C, carrot, lecithin etc people already familiared antioxidative substance. 2.Hydro water vacuum: The treatment is the newest advance in non-laser skin resurfacing. it is the only hydradermabrasion equipment combining cleansing, exfoliation, extraction, hydration and antioxidant protection simultaneously, resulting in clearer, more beautiful skin with no discomfort or downtime. The treatment is soothing, moisturizing, non-invasive and non-irritating 3.RF handle : The deep heating of RF effects the electronics of tissue with the biological response of polarization electronic mobility by way of human tissues, resulting the electronics are formed as the molecules twist and crush against each other so that bio energy is produced, thereby bringing skin to warm in deep to stimulate the collagen produce contraction immediately, to stimulate the secretion of new collagen to fill the gap of losing collagen atrophy, and rearrange to rebuild skin soft frame, and ultimately firm up skin, remove wrinkle, restores the skin's elasticity and luster. 4.Ultrasonic handle : According to the treated purpose of the customer, with relevant extracts and nutrients, use the probe to inject them into the skin deep-seated, let them fully absorption, so get the best beauty effect. 5.Cold Hammer: Shrinks pores, tightens skin, removes wrinkles, promotes collagen hyperplasia, eliminates redness and sensitivity, and fades dark circles and bags under the eyes. 6.SkinScrubber: It is the most popular with beauticians among multiple instruments.Its shifts electric vibration with 24000 times per second to mechanical vibration with thousands upon thousands times per second. Penetration effect of ultrasonic gives skin massage as well as cleansing.A Hydra Facial is a facial treatment using a patented device to deliver exfoliation, cleansing, extraction, and hydration to the face. This system uses a vortex swirling action to deliver hydration and to remove dead skin, dirt, debris, and impurities while cleaning and soothing your skin. A Hydra Facial includes 4 facial treatments rolled into one session: cleansing and exfoliating, a gentle chemical peel, vacuum suction extraction, and a hydrating serum. These steps are delivered using a patented Hydra Facial device (which looks like a large rolling cart with hoses and a wand with detachable heads). Unlike traditional facial treatments that can have different effects depending on your skin type and aesthetician, the Hydra Facial provides consistent results and can be used on all skin types.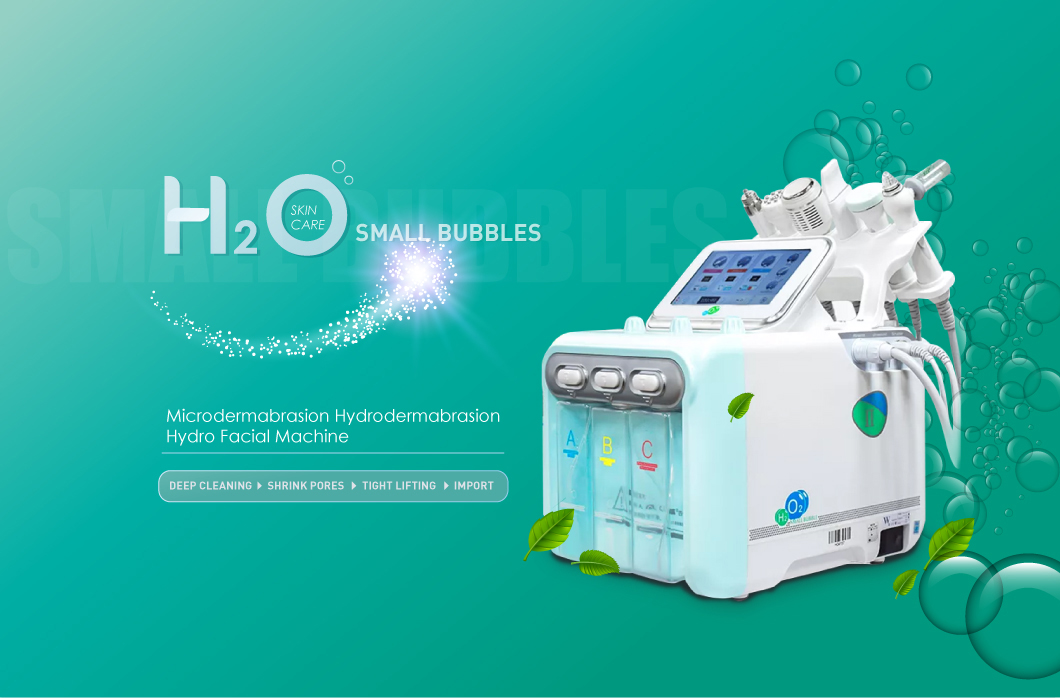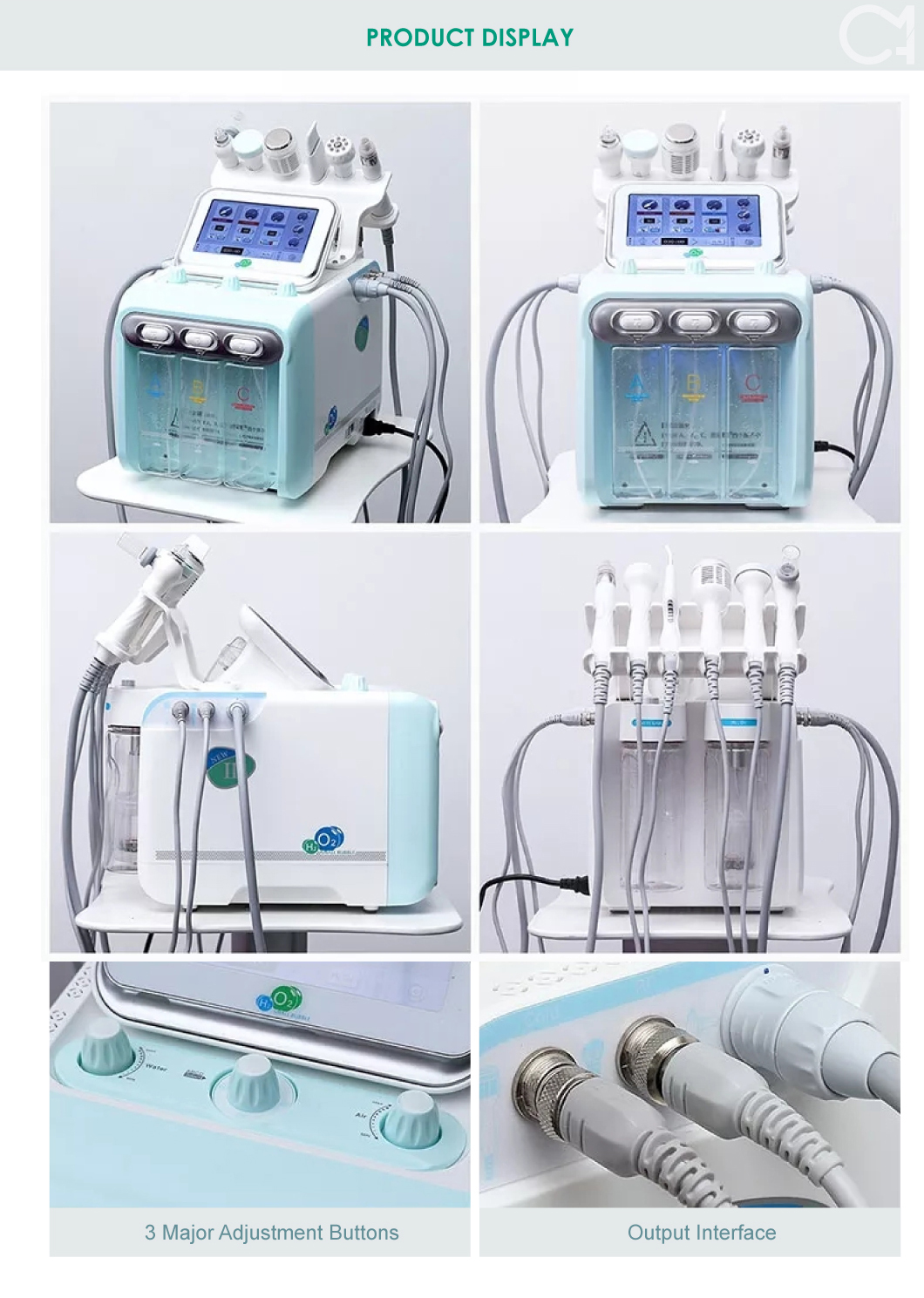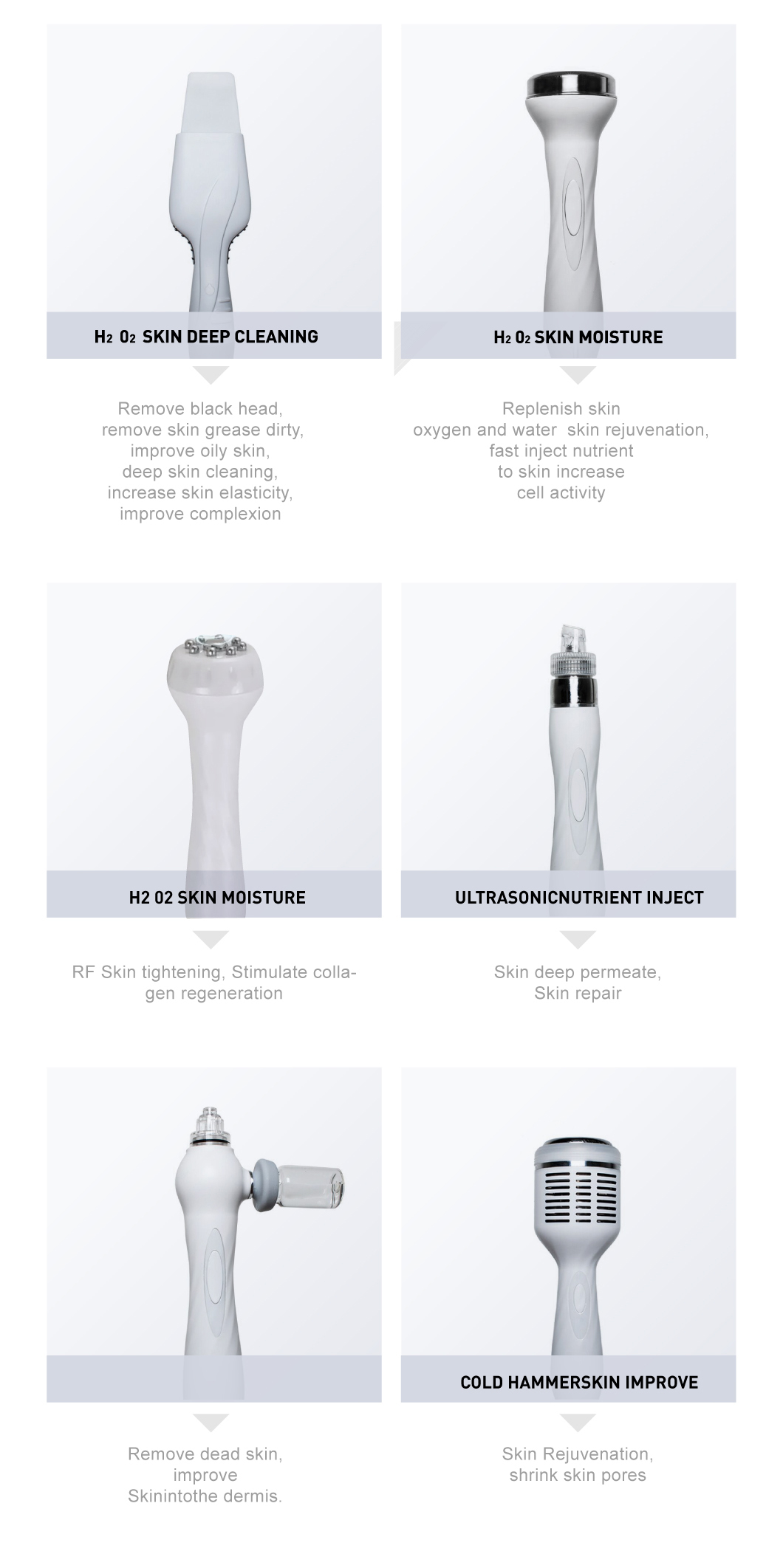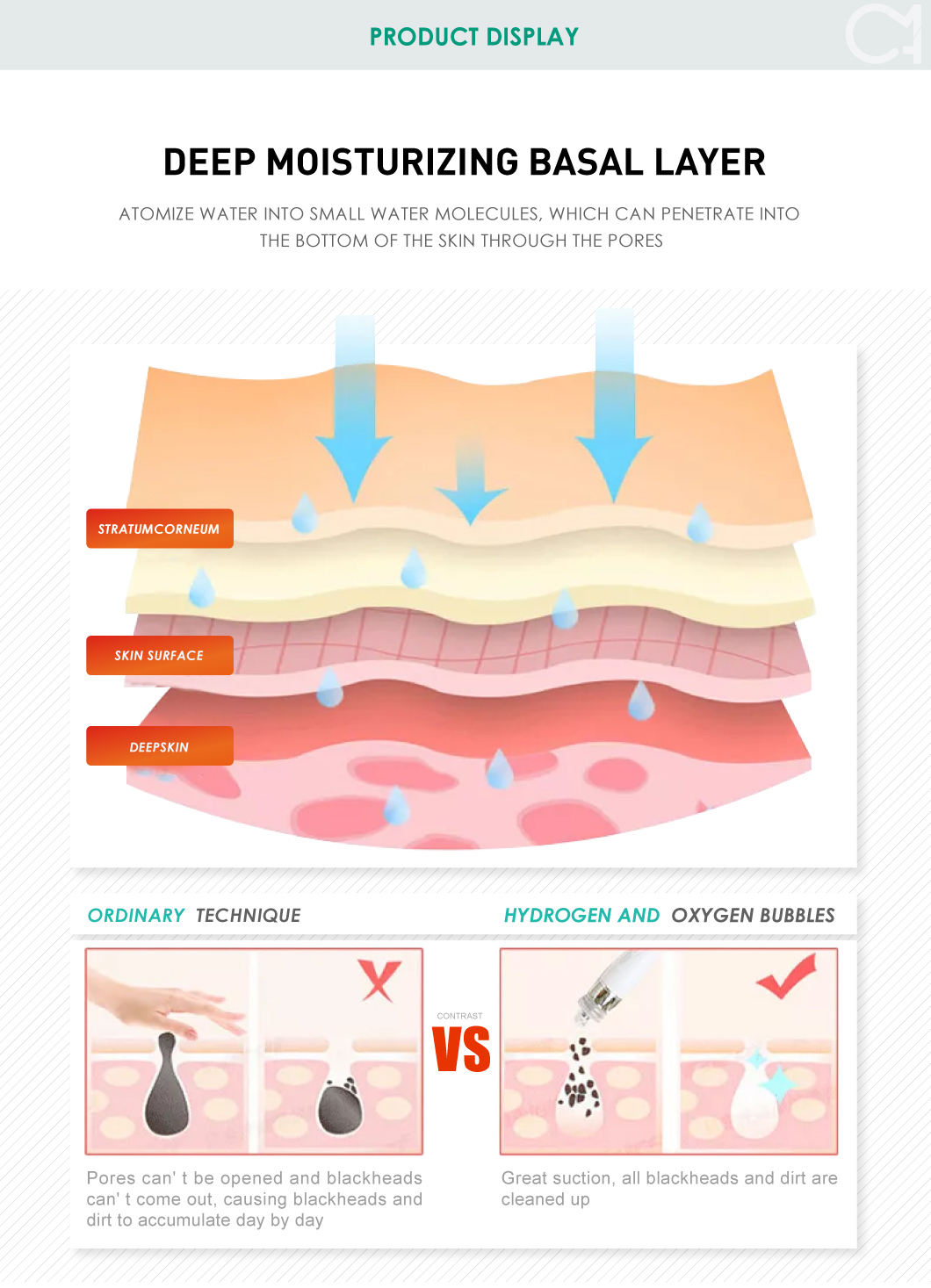 Shrink pores Detoxify skin Moisturize skin Rejuvenate skin Reduce wrinkles Deep cleanse skin Remove dead skin Lift & tighten skin Relieve skin fatigue Remove blackheads Whiten & brighten skin Increase skincare penetration Increase skin elasticity & luster